You're never too young or too old to change the world for the better.
We inspire and teach how to convert passions into actions that are meaningful and rewarding!
Supporting community, faith-based and trade groups, universities,
wealth management advisors and youth organizations with motivational speeches,
presentations, workshops, curricula and step-by-step programs
A TRULY INSPIRATIONAL SPEAKER
VALUABLE FOR ALL GENERATIONS
CATALYST FOR SOCIAL CHANGE
Small steps, powerful outcomes
The daughter of Holocaust survivors, Barbara Greenspan Shaiman took a trip to Auschwitz that profoundly changed her life. Walking in the footsteps where she lost the majority of her family, Barbara was moved to action. She soon transitioned out of a successful career in executive recruitment to become a social entrepreneur and activist. In 1995, she founded Champions of Caring, a non-profit organization that empowered more than 10,000 youth in Philadelphia and South Africa to become leaders in public service and active, engaged citizens. She wrote Live Your Legacy Now! Ten Simple Steps to Find Your Passion and Change the World. As an encore, she also authored Live Your Legacy Now! My Legacy Portfolio, a guide filled with recommended activities and strategies.  
A teacher at heart
Barbara began her professional life teaching and developed curricula for at-risk youth after earning her master's in education. For more than 30 years, she's worked with many types of organizations to spread a universal message that moves people of all ages, backgrounds and colors to make a difference and pass on values!
Examples  |  Ideas  |  Impact
Barbara's message touches the lives of others in various settings and across multiple generations.
Below are reasons why people ask Barbara to share her story and insight.
DYNAMIC AND INTERACTIVE APPROACH TO PHILANTHROPY
Barbara's dynamic and interactive approach to philanthropy is a truly unique model. By sharing her moving personal story, she motivated participants to really reflect upon the core of who they are – their passions and interests, values, and life experiences – and the legacy they want to live not just leave. Her workshop helped individuals to look at ways to focus and enhance their giving, get hands-on with the causes they support and add more meaning and purpose to their lives. The seminar was so popular we brought Barbara back for more "one on one" with our major donors.
Patricia Meller
MODEL FOR GIVING BACK
Barbara Greenspan Shaiman has a passion for young people and for creating meaningful connections between generations. She has a wonderful story to tell about how people can become involved in their communities and help others, while becoming better people themselves. She has created a unique program to engage young people who might otherwise get lost in the system. I can think of no better way, especially at this time in America's history, to reach out to the next generation. Through networking and encouraging others to volunteer, she has created a model for anyone looking for a way to give something back to society.
Andrea Mitchell
TRULY REMARKABLE
Barbara Greenspan Shaiman has an inspiring message that resonates equally with young and old alike. I had the pleasure of hearing Barbara when she addressed a group of college students. She mixes inspiration with expert story-telling and power-filled messages with personality. I believe that Barbara possesses the unique ability to change someone's life and thus the 'world' with a few words. A truly remarkable woman–truly amazing legacy—truly stirring message.
Juli LaRosa, Professor
PHILANTHROPIC ENHANCEMENT
Barbara Shaiman's Live Your Legacy Now! was one of the most dynamic and inspirational presentations about volunteerism and philanthropy that I have ever attended. As a financial advisor, her speech and workshop have helped me to guide my clients towards exploring how they can enhance their philanthropy and add more meaning to their giving. Her vision for how families can engage children and young adults in the process was most enlightening.
Elizabeth Barker
LEARNING FROM TRAGEDY
As a Federal employee who engages speakers for our annual "Days of Remembrance" (Holocaust Memorial) program, I am so inspired by the work of Barbara and Embrace Your Legacy.  What better way to teach the lessons of the Holocaust — namely, that everyone has value and is worthy of love and respect — than to show people how they can create a living legacy of service to their fellow man.  It was wonderful to find people right in our community who have helped so many become better people by providing them with avenues for personal growth, reawakening their faith in mankind and their child-like enthusiasm to make a difference in the world.
Mark N. Goldstein
COMPELLING FOR ALL AGES
We were honored to have Barbara speak on our campus and the feedback was overwhelmingly positive. Barbara has a compelling story and remarkable ability to connect with and inspire people of all ages and backgrounds. Her passion for helping others is contagious.
Dr. Craig Edelbrock
THE IMPACT OF GIVING
As keynote speaker, Barbara enthusiastically and effectively encouraged our attendees to not just leave a legacy for future generations, but also to go out and live a legacy now.  The impact of Barbara's message hit home for our event attendees, ranging in age from their 30s to their 90s. Her stories helped weave a narrative of why it is essential that we all remember to give our time, creativity, and energy in helping others, thus creating a legacy during our lifetimes.
Amy Milgrim, Executive Director
UNQUENCHABLE PASSION
Barbara is a remarkable individual, full of energy, with an unquenchable passion for serving others. Through her leadership, Champions of Caring has become an extraordinary force for positive change in the world.
Suzanne and Bob Wright
A DYNAMO WITH INTELLIGENCE
Barbara Greenspan Shaiman is a dynamo whose energy, drive, and intelligence have made a real difference here in Philadelphia. She has taught young people the value of caring and of giving back.
Edward G. Rendell
A TRUE INSPIRATION
Barbara is a true inspiration to me. Many of us have thought about what we would do to make the world a better place. For most of us there is an "if" statement that goes along with our good intentions. If we had the time, if we had the money, if we had the cause … we would then contribute our time, talents and energy. For Barbara, there is no if. She became inspired many years ago during a trip to Auschwitz and decided she was going to make a difference from that moment on. She gave up her career, founded Champions of Caring and dedicated her time, treasure and talents to helping children and families live their legacy now. She is an engaging and inspirational speaker, a fearless and hopeful leader, and a humble servant to the goodness that resides in us all. To know her is to love her.
Thomas P. Melcher
Tools tailored for your needs
Presentations
Designed to inspire audiences about the importance of creating projects for personal growth and social change to live richer and more meaningful lives
Motivational speeches
Inspiring stories and an energizing delivery engage audiences, preparing them to take life-changing action
Workshops
Ranging from two hours to a full day, these hands-on sessions offer assessment tools, strategies and reflection guides to help youth and adults create personal plans for living their legacies
Embrace Your Legacy Toolkit
Consists of books, reflection materials, worksheets and strategies to transform ideas into action
Consulting and support
Whether an organization or individual, we offer decades of experience in helping others find their unique passions and transforming ideas into actions that benefit generations
Create a legacy club
Learn how a supportive group of people with similar interests can build a sense of community, share resources and make a sustainable impact
Insight
News, practical tips and strategies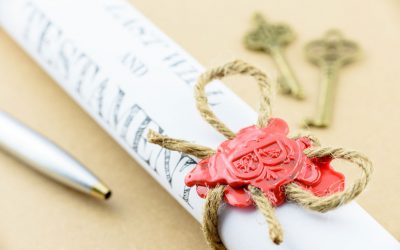 In this interview, Steve Lubetkin interviews Barbara Shaiman, founder of Embrace Your Legacy Now and Champions of Caring, about ethical wills and how to live your legacy now.
read more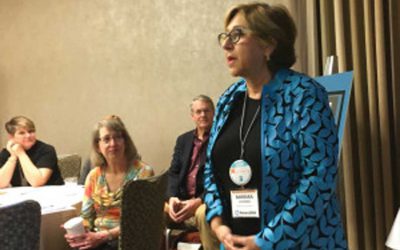 While many hope to use their later years to make a difference, finding meaningful work can be hard. Here are four ways to launch and succeed.
read more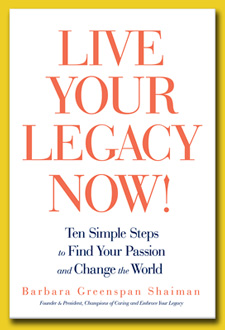 Part memoir and part 10-step, how-to guide, Barbara provides tools and strategies to help you create meaningful change in your own life, as well as those of others.