Insight
"Education is the most powerful weapon which you can use to change the world." – Nelson Mandela
Barbara Greenspan Shaiman was born into a perfect storm of tragedy few could comprehend, let alone process healthily.
However, that is not what sets her apart from the millions of other men and women in the world who were born into equally tragic and inauspicious beginnings. What sets Shaiman apart is not where she came from, but where she ended up: An honorable and compassionate destination, achieved by harnessing the profound pain and tragedy she was born into to find a higher calling.
read more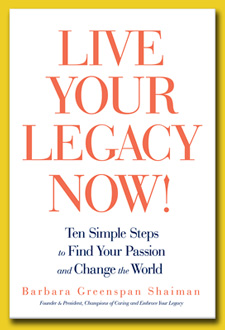 Part memoir and part 10-step, how-to guide, Barbara provides tools and strategies to help you create meaningful change in your own life, as well as those of others.