Faith-based Programs
Embrace Your Legacy provides speeches and workshops to faith-based communities, religious organizations, and programs that promote interfaith dialogue, to encourage people from diverse traditions to live their legacies and give back to their communities. While service is an integral part of most religious traditions, too often individuals do not know how to give back in a way that truly reflects their unique talents, interests and skills, while also adding meaning to their lives.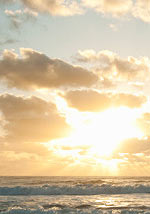 For Embrace Your Legacy faith-based programs, Barbara shares how the lessons that were taught to her as the daughter of Holocaust survivors have shaped her life and motivated her to give back. She provides others with an opportunity to reflect upon their own values and life experiences, and find a way of giving back that has personal meaning. Using a train-the-trainer model, Embrace Your Legacy prepares community leaders to establish Legacy Clubs, where members of the community can work together on projects and make this a sustainable effort.
Barbara's message is inspirational and her style encourages self-reflection that leads to action. She has presented workshops at national and international conferences on genocide and Holocaust education, served as a keynote speaker for Holocaust Remembrance Days, trained religious education staff to teach the universal lessons of the Holocaust, and led overnight and weekend retreats for teens and adults.
Programs are available for:
Church groups
Synagogue groups
Interfaith organizations and programs
Women's groups
Men's groups
Youth groups
Please contact us for rates.